Kirkville is a location mentioned in Cry of Fear on a number of occasions, and is the hometown of Simon along with being the final location.
Biden warns you

This page contains spoilers you can avoid. Go back to the game, coward.
Background
Edit
Kirkville is mentioned a number of times by Simon, as the premise of the game revolved around him reaching the town. The settlement is dear to him as his mother resided here and is also where he finished writing his book. The town at the time of his arrival is completely abandoned like most places, but with the exception of it being morning. Despite this, there are a few enemies still present in the area. After Simon reaches his mother's house, he finds she isn't home and reaches his own bedroom, which coincidentally was the room in the first nightmare sequence. There, Simon finds the book he was writing in real-life; this event ends the story and triggers one of the four endings.
In the co-op gamemode, Kirkville appears at night as a more twisted version of itself after the player reads Simon's Book. This incarnation contains many more enemies than the normal one, along with paths that were never seen before.
Relevance to Simon
Edit
Kirkville as stated above is the hometown where Simon resided, and as his mother plus everybody else was absent probably represents another trait of his depression.
Like most places in Cry of Fear, Kirkville is based on a real place, a town known as Söderbergavägen.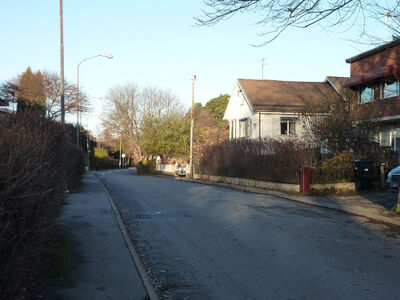 Ad blocker interference detected!
Wikia is a free-to-use site that makes money from advertising. We have a modified experience for viewers using ad blockers

Wikia is not accessible if you've made further modifications. Remove the custom ad blocker rule(s) and the page will load as expected.