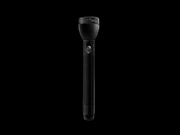 The Flashlight is an item founded in the Hospital. It can switched on to see better while in darkness. In the
Director's Cut
, picking up batteries will use more power for the flashlight, while in the original
Afraid of Monsters
the battery simply needs to be switched off to recharge. 
The flashlight is found on a bed near the windows overlooking the hospital scafforling. Picking it up will result in an unknown being smashing the window to the outside. Batteries are found across Afraid of Monsters Director's Cut, and serve as important items due to the general dark lighting of the game. However, in the original Afraid of Monsters the flashlight is not found but is already equipped at the start of the game.
The flashlight also returns in Cry of Fear, where it does not need batteries and acts as an infinite light source. It uses the same model.
Ad blocker interference detected!
Wikia is a free-to-use site that makes money from advertising. We have a modified experience for viewers using ad blockers

Wikia is not accessible if you've made further modifications. Remove the custom ad blocker rule(s) and the page will load as expected.